We Are Now Servicing Chevrolet Volt Vehicles (Please Call For Pricing)
Affordable Hybrid Battery Repair is a 24/7 hybrid repair company servicing all of Florida, Georgia, Alabama, Tennessee, Mississippi and South Carolina.  We offer mobile service for most of our repairs on a 24/7 basis. Please feel free to contact us for more information at any hour. Take a look at our available services to assist you in keeping your hybrid cars operating at peak performance. We offer the lowest prices on all hybrid battery repairs, replacements, and hybrid battery rebuilds in Florida and parts of Georgia.  All work is guaranteed 100%.
If you suspect your hybrid battery is starting to fail or if you are getting warning signs such as the Red Triangle and the Hybrid Battery warning call us for an evaluation on your Toyota Prius, Camry, or Chevy Volt hybrid battery system. 
We are now servicing Highlanders, Lexus & Chevy Volt Hybrids.  (Call for pricing)
 WE OFFER FINANCING!  PLEASE ASK FOR DETAILS.
NOW OFFERING SENIOR & MILITARY DISCOUNTS!!! Call For Details!
We are offering a $30 Visa gift card with all new batteries!
Now offering for new customers Low Mileage Battery with 1 year warranty installed for $939 (Limited Time Offer, so hurry because at these prices they are going fast !)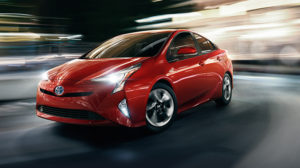 Because We Value You As Our New Customer, We Are Offering The Best Prices!
Call (727)565-5685 Today to Schedule Services!

Save
Save
Save
Save
Save
Save